Looking for that "professional someone" to write your resume? Not sure how to find the right writer for you?
To help with your hiring decision, I've outlined steps below for assessing the key skills, credentials, and writing capabilities of resume writers.
Use the breakdown below to help you research and decide on the best resume writer for you. Sound good? Okay, here we go...
WHAT YOU'LL LEARN IN THIS POST:
What credentials your resume writer should have
What costs can you expect
Example questions to ask a resume writer BEFORE making your choice
3 "red flags" for identifying the WRONG resume writer for you (+1 BONUS question you MUST ask!)
Is working with a professional worth the time/effort
---
1. What writing credentials should your resume writer have?
Does the resume writer you select need to be certified? The short somewhat non-answer is maybe. Resume-writing credentials can be a sticky subject that MAY NOT provide a clear answer that helps with your decision. Here's why: 
Yes, resume writing certifications have a place in the industry. A certification offers some measure of the skills of the writer. Sure. However, the sheer ownership of certifications doesn't GUARANTEE the writing quality of the writer. The better option may be to select a resume writer who's CERTIFIED and EXPERIENCED, in my opinion.
There are many certifying entities today, and each governing body differs in the depth of its programs and how stringent the writing criteria are for students. A few resume-writing certifications include:
Certified Professional Resume Writer (CPRW) - easy to get. Yet the passing criteria for CPRWs has risen in recent years.
Academy Certified Resume Writer (ACRW) - this certification requires a sizable financial investment. Professional writers who invest in this certification could be diehard resume writers.
Nationally Certified Resume Writer (NCRW) - cost-effective certification for National Resume Writers' Association (NRWA) members. The NCRW certification requires continuing education credits (CEUs) to keep the certification.
Resume Writing Mastery Professional (RWMP) - a rigorous, multi-week upskilling program for resume writers who want to take their writing, formatting, and design skills to the next level.
---
2. What cost can you expect from a resume and LinkedIn profile writer?
You wouldn't expect the cost of a resume to be such a deep subject. But it is.
Just think of your current job role and the salary range for those within a lower and higher role. So, what does this translate to for resume writer fees?
It means there are resume writers who charge as little as $100 - $300, which generally encompasses entry-level writers, while more seasoned resume writers have fees that range from $800 to $2,000+.
Yowzers ... that's quite the fee range, right? So, how much can you expect to spend?
As with any project, quality interactions, personable attention, and high-end finished projects take time.
Anyone you hire to write a resume will SPEND LESS TIME on your project WHEN the investment is smaller. Really, can you blame them?
Writing is time-consuming work. Quality writing takes skill, ignorance to the clock, and a deep seeded vision.
Resumes just aren't "flat documents" anymore.
Some of the advanced strategies that go into today's unique resumes include:
Ideal Formats
Keyword-Rich Content
SAR Writing Style
Beautiful Design
Branded Focus
ATS-Friendly Layouts
Cohesiveness From Resume to LinkedIn Profile
As with any career field, certain aspects determine fees, such as:
Certifications held (e.g., CPRW, RWMP, NCRW)
Years of experience (1-5 years - new, 5-10 years - somewhat seasoned, 10-20 years - extensive experience)
Industry awards acquired (e.g., ROAR Awards)
If you MUST HAVE a professional resume, LinkedIn profile, etc, then hiring a resume writer with certifications, 10+ years of experience, and visual validation of writing skills (e.g., polished resume examples or industry awards) should be your goal.
---
3. Example questions to ask a resume writer BEFORE making your choice
When hiring any professional, there are specific questions to ask to ensure you're hiring the right person. Hiring a resume writer is no different.
This is why I've put together a few stock questions you can use when interviewing, vetting, and hiring a writer - whether for your resume, bio, or LinkedIn profile.
Asking the right prescreening questions ensures that you "click with the person" you're about to hire to write something as important as your resume.
That makes sense, right? So, here are 5 example questions to use when vetting any resume writer:
Are you a certified resume writer?
How long have you been writing resumes?
Do you take part in any professional resume writing associations?
Where can I find client testimonials from your former clients?
Of course, you can take your questioning further by asking questions specific to your resume writing needs.
Situation-specific questions could be:
Are you skilled in writing resumes for those in my industry, position?
Do you write resumes for USAJobs? Government employees?
What's your experience writing resumes for those in career transition like me?
4. 3 "red flags" for identifying the WRONG resume writer for you (+1 BONUS question you MUST ask!)
It may be easier to find the WRONG resume writer than the RIGHT one. I hinted that you should ask a BONUS question when vetting resume writers.
Despite asking the right questions, this #1 BONUS QUESTIONS is a MUST ASK and here it is ...
Who will be writing my resume?
You must ask this question - and here's why.
RED FLAG #1
There are many resume-writing mills online these days - and their numbers are growing. Think of resume mills as the "discount stores" or "fast-food restaurants" of the resume-writing world.
Resume mills are managed companies that offer low-priced services (e.g., $100 to $300+) often performed by low-skilled, often outside the US, resume writers. They claim their writers are experienced and credentialed, yet there's no guarantee that YOUR RESUME WRITER will be either of these things.
Resume mills are often operated by a financial backer with a hefty advertising budget. The management company keeps the bulk of your fee and pays your assigned resume writer a mere 30% - if they're lucky! Generally, the percentage is more like 10% to 20% of the retail package.
Yeah, think about the math for a moment. Go ahead, I'll wait. 😉
How do they get away with such a disgusting pay structure? Often the writers they hire have little to zero resume-writing experience. Thankfully, many resume mills have smartened up and minimally have a resume-writing program as part of new-hire onboarding. They didn't always ... so there is that!
Who gets "fat and happy" from this arrangement? You guessed it - those managing the company get the lion's share of profits ... and the resume writer is all too often paid the least, despite doing MOST (if not all) of the work. Oh, and the writer isn't getting additional pay for the 3, 4, 5, or whatever rounds of resume draft changes you request.
These are the main reason career professionals despise resume mills. 
If you opt to hire one of those firms, ask your writer: "So, how much are you getting paid for this project?"
RED FLAG #2
Did you get an automated resume writer review from a job board you belong to? A new service (scam?) amongst job boards is to offer free resume reviews to those who create new accounts. Fine. I'm okay with them offering a resume review.
The disconnect for me is that these companies sometimes "trick" the job seeker into thinking there's something wrong with their resume when this might not always be true.
A free resume review is lovely, but they rarely have real ACTIONABLE VALUE.
Lastly, the person who "reviewed your resume" is likely in sales and not in resume writing.
RED FLAG #3
Some resume writers claim to be "Best 10 Resume Writers" or a "Best Resume Writing Service." Yet, these claims are often inaccurate - and this is why.
Imagine for a moment that your friend Bill starts a website to help professionals like you.
He showcases many career businesses on his new site, enabling visitors to see what Bill believes are much-needed resources. However, he quickly realizes that maintaining the site costs more money than expected and sets out to find a revenue stream. He discovers that many of the career businesses he showcases on his site offer affiliate programs, which generate profit for each sale once the prospect clicks from his site to the career business website and makes a purchase. Win-win, right?
Here's where the strategy derails:
Your friend Bill discovers an even better marketing strategy: to claim the career businesses listed on his website are "Top 10" service providers.
This claim is made not because Bill has personally used ANY of the listed service providers. Nope, Bill says they are Top 10, and therefore, his word implies they are - and people believe him without any proof to the claim.
Career businesses are thrilled because they can reference this "Top 10" or "We're the Best..." recognition on their website, propping up their image further.
See the issue?
---
4. Is working with a professional writer worth the time, effort, and investment?
At this point, you want to know whether hiring a professional resume writer is right for you.
I like to answer this question by asking a question of you:
When an employer is considering hiring you, are you worth the employer's time, effort, and investment? 
Others can do your job, right? So, why hire you? Is it your:
Passion for the position?
Experience level?
Years of relevant education?
Unique insights and opportunities?
Success rate?
As you have become more credentialed, seasoned, and skilled in your role, your contributed value and salary have risen, right? Bingo!
Well, a resume writer is no different. Our skills grow, and our experience deepens. We grow our client success stories and our testimonial database. Our time becomes more valuable - and people are willing to pay for it because they know we save them time, money, and effort.
With this said, let's look at the pros of hiring a skilled and experienced resume writer. For example, a professional resume writer knows how to rectify specific career issues, such as:
Gaps in employment
Irrelevant work history
Changes in career focus
Challenging career/resume objectives
Also, a professional writer can help you avoid some of the biggest resume mistakes. Think about content, format, design, and ATS compliance. A skilled writer is knowledgeable about hiring practices and knows some ninja tricks for producing resumes that today's hiring staff gravitate to and relate to.
The best resume writers are natural "problem eaters," IMHO. Yeah, you're probably wondering what I mean by this one!
Well, the right resume writer doesn't mind taking your problem and making it their own. If you despise writing your resume, look no further than a professional writer to gladly take that burden from you. Beyond taking on the project, your resume writer brings a fresh perspective to the project, seeing unique opportunities that may not have.
Your resume needs a "fresh set of eyes." Leap and hire a professional resume writer to help you. You'll be glad you did.
Meet Your Resume Writer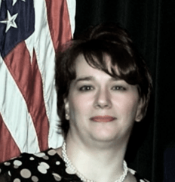 Hey there! My name is Teena Rose.
I'm the lead resume writer and career coach here @ Resume to Referral, LLC.
Want to know a bit more about me? Here's a brief breakdown of me in a nutshell:
On a personal level, I'm a military wife and I love dogs - and cats that dress up as dogs.
Some of my long-time clients and friends will tell you I'm a "tree hugger" because I'm an advocate of reduce-reuse-recycle, energy conservation, and taking care of mother Earth. Simply put, I'm pro-vegetable, anti-Twinkie ... okay, okay, not always!
On a professional level, I'm an experienced, credentialed, and skilled resume writer and career coach. I've been managing Resume to Referral, LLC, since early 1999. I love helping clients get from where they are to where they want to be, which comes out when I'm working with clients. It's also helped me gain MANY CLIENT TESTIMONIALS & ACCOLADES over the years.
INTERESTED IN WORKING WITH ME?
If yes, complete the below quick form, and let's hop on a brief call to talk more about what you're hoping to accomplish with your career and latest job transition.
SUBMIT THE FOLLOWING:
Yes, contact me because I need help with my latest job transition.
Here's my information: