Looking to pay someone to write your resume? Not sure how to find a professional resume writer that's right for you?
To help with your hiring decision, here I've outlined how to assess the key skills, credentials, and writing career to find the best resume writing service for you.
Can I presume you've never worked with a resume writer before?
If you're new to hiring a professional, here's what we'll cover to make your selection easier.
WHAT YOU'LL LEARN IN THIS POST:
What credentials your resume writer should have
What costs you can expect
What questions should you ask before hiring anyone (++ a few example questions are below)
Is working with a professional worth the time/effort
Are you cheating when hiring someone to write your resume
Right now, you're probably asking yourself...
What certifications should you be looking for? 
Should the resume and cover letter writer that you hire have experience in your career field?
What's the average cost to expect? 
These are all valid questions. So, let's focus on each of these:
Should your resume writer have certifications?
This is always a sticky question that may not have a clear answer.
If you ask a certified resume writer, he/she will likely tell you to ONLY use someone who is certified.
If you ask someone without certification, he/she will likely give you an opposite opinion.
Yes. Resume writing certifications have their place in the resume industry.
A certification offers some measure of skills of the writer.
However, the sheer ownership of certifications doesn't QUALIFY someone to write resumes for job seekers.
To help you hire a professional resume writer review, there are many career credentials to look out for.
For example:
Certified Professional Resume Writer (CPRW) - easy to get. Yet the passing criteria for the CPRW has risen in recent years.
Academy Certified Resume Writer (ACRW) - this certification requires a sizable financial investment. Professional writers who invest in this certification could be diehard resume writers.
Nationally Certified Resume Writer (NCRW) - cost-effective certification for National Resume Writers' Association (NRWA) members. The NCRW certification requires continuing education credits (CEUs) to keep the certification.
Should the person you hire have experience in your career field?
It would be nice, but not necessary.
New and seasoned resume writers worth their weight in salt will perform a fair amount of research BEFORE writing any resume.
If your career role is unique, finding the best resume writer for your career experience can be like looking for a needle in a haystack.
Though, there are some job seekers who believe they're as unique as unicorns. And, will resist the advice of the most experienced resume writer. If you're one of these, you'll want to avoid a resume writer altogether.
What should you expect to pay for a resume?
You wouldn't expect the cost of a resume to be such a deep subject.
But, it is.
Pay $100 for a resume, and expect your finished resume to look more generic.
You don't need me to remind you that time is money.
Anyone you hire to write a resume will spend less time on your project WHEN the investment is smaller. The writing process is time-consuming.
If you forego written quality, design, format, ATS compliance, and personal service, then a $100 document may be right for you.
If you expect a resume writer to spend a decent amount of time on the writing of your project, then you can't expect to make a small investment.
Or, a quick turnaround.
Or, a professional experience.
Or, any substantial job interviews.
Or, a smooth career transition.
Of course, there are professional resume writers are the far end of the spectrum too.
For example, fees for a resume can be $300 to $800. Award-winning writers get $1,200 to $2,500 for their work.
There are a few variables that affect the cost.
For example:
Certifications the resume writer holds
Years of experience of the writer
Industry best resume writing awards (e.g. NRWA Roar Awards)
You don't need to hire someone with any of the above, yet a minimum of 1 or 2 from this list should be your goal.
What to ask BEFORE hiring a resume writer
You'll want to ask the right prescreening questions to ensure you "click" with the person you're about to hire to write something as important as your resume.
So, here are a few questions for job seekers to use to help identify the best resume writer:
Are you a certified resume writer?
How long have you been writing resumes?
Do you take part in any professional resume writing associations?
Any client testimonials I could read?
Do you offer other services after you're done with my resume; e.g. online profile writing?
You might have specific resume writing needs too.
For example, these questions might apply to you:
What do you know about ATS resume compliance?
Do you write resumes for USAJobs? Government employees?
What results have you had with your clients?
Despite asking the right questions, there's more you should know.
For example, who will be writing your resume?
Yes, you must ask this question.
Unfortunately, there are many resume writing mills online these days.
For those who don't know, resume mills are companies who offer affordable resume writing services (e.g. $100 to $200+), and then, hire low-cost resume writers to complete the projects.
These writers have never been trained or been to a writing academy.
They're prone to using resume templates and using outdated techniques, such as including objective statements, soft skills, inaccurate key words, too much white space, the wrong resume format, and so on.
Resume mills are the "discount stores" of the resume writing industry.
Companies like these get the lion's share of the profit from each project ... and the resume writer is all-too-often paid the least.
This is the main reason most experienced career professionals dislike these companies. 
Did you get an automated resume writer review?
Another reason for dislike is that the "resume review" that prospects receive in most cases wasn't completed by a real person.
These companies sometimes "trick" the job seeker into thinking there's something wrong with their resume. When, in fact, this might not always be true.
A free resume review is nice, yet there's rarely real ACTIONABLE VALUE in them.
Lastly, the person who "reviewed your resume" is likely in sales and not a resume writer.
[Related Article: BlueSteps - Detailed Online Review to Answer "Should You Join?"]
Be sure to know your resume writer's track record with clients.
Some claim to be "Best 10 Resume Writers" or a "Best Resume Writing Service." Yet, these claims may be inaccurate.
Don't take their word for being best at anything.
Ask for client testimonials like these. Ask about their skill levels. Ask about credentials.
Pros of Hiring a Professional Writer
At this point, you want to know whether hiring a professional resume writer is right for you.
So, let's look at some of the pros of hiring a resume writer.
First, a professional writer can help you avoid some of the biggest resume mistakes. A skilled writer is knowledgeable about hiring practices and knows about some of the advanced writing techniques affecting today's resumes.
For example, resume writers know that complying with ATS software is a mandatory requirement for anyone conducting a job search.
There's a lot that's been written about ATS resumes.
In simple terms, ATS software is an internal CRM/hiring system for a company's HR department.
That's it!
Not too complicated right?
Yet, the sophistication of each company's software plays a key role in what the HR department sees/controls when hiring. For example, the ATS software used at Google headquarters would be vastly more powerful than the software used by your local bank.
ATS software has become a go-to marketing tool because it offers time-saving functionality.
For example, this software can prepopulate job postings, manage job interviews, automate communications with hiring candidates, and so on.
Second, resume writers can resolve a burden.
If you're someone who despises writing a resume, then look no further than a professional writer to help get you to your dream job.
This is especially important when you have career issues that you just don't know how to address when writing your resume.
A resume writer can be impartial. And, sometimes, individuals need a "fresh set of eyes" that a resume writer review offers.
For example, the best resume writers know how to handle:
Gaps in employment
Irrelevant work history
Changes in career focus
Challenging career/resume objectives
Meet Your Resume Writer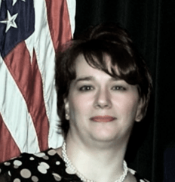 Hey there! My name is Teena Rose.
I'm the lead resume writer and career coach here @ Resume to Referral, LLC.
Having worked with thousands of professional since 1999, I bring a wealth of knowledge to the resumes, cover letters, and LinkedIn profiles I write.
I love helping my clients get from where they are to where they want to be. 
On a personal level, I'm a military wife and I love, love, love dogs. I'm also a huge advocate of reduce-reuse-recycle.
Would you like to discuss your specific resume project?
If yes, call me @ (937) 325-2149.
Regards,
Teena
REQUEST A FREE QUOTE

Does your resume need a sizable overhaul so it's ATS compliant and grabs attention? 
For some, there's nothing more frustrating than having a resume that's under-performing and NOT "pulling its weight."
Are you ready for a well-written, highly focused, and customized resume? If so, complete the below form and let's discuss how you and your career can benefit from working with me.
Please provide these quick details to get a free quote.