RESUME & LINKEDIN PROFILE WRITING SERVICES FOR SOCIAL MEDIA EXPERTS
As a tuned-in social media manager, you know the challenges of getting people to react and click, and then, converting them to a lead and a client.
Like the employers you promote, your brand and unique value proposition (UVP) are important too as you embark on an active job search OR the business development campaign for your SM business.
Some of our favorite social media clients include those who manage cross-channel social media accounts, develop and drive aggressive content calendars, create viral updates/ memes, and promote social causes important to the company.
MORE ABOUT ME | HOW I HELP SM PROFESSIONALS LIKE YOU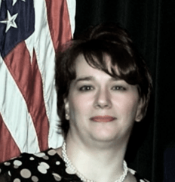 Hey there! I'm Teena Rose, the Senior Resume Writer & Coach here at Resume to Referral, LLC. Professionals in the social media space are some of my favorite clients to work with, possibly because I too possess a heavy marketing background.
As you make your decision on what resume writer to work with, allow me to introduce myself further and tell you a bit about me.
Sound good?
On a personal level, I'm a somewhat new beekeeper and mother to 10 chickens and 3 "4-legged" kids (dogs). I have one daughter - though looking back, I shortchanged her by not giving her a sibling. :/ My grandsons are nuts ... sometimes. I mean that in a loving way. If you have experience raising boys, you know what I'm talking about.
On a professional level, I'm a long-time, certified resume writer and career coach. You may remember that I mentioned having a marketing background. I hold many marketing credentials in content/search marketing, social/community management, and customer acquisition/optimization. Social strategists know that building audiences, leveraging optimal/timely content, and running cross-channel social media campaigns require diversified content and marketing solutions that resonate with readers.
As a marketing professional, you know that having the "right tool for the right job" is required for optimal success, no matter what industry you're in. I consider myself the right tool for the job you need to be completed. I say this because I bring a unique skill set that few others present.
I know the magic of words combined with a stellar visual presentation.
WRITING & COACHING SERVICES
Branded Resumes
We write attention-grabbing content and combine that with beautifully designed resumes that are perfect for social and marketing professionals. Holding many marketing and writing accolades, we can inject uniqueness and "spark" into your resume.
Linked & Loaded
A LinkedIn profile is a high-value player in your social networking, influencing, listening, and selling career, which is why we'll leverage calls to action, skimmable key points, and keyword-rich content.
Career Coaching
Get the coaching, clarity, and mentoring you need to move your social media career onward and upward. We'll help you move your mind and get unstuck.
Do these describe you:
Leverage Organic & Paid Social Media Channels
Work With Graphic Designers, Content Writers & Editors
Create Attention-Grabbing Social Media Updates
Manage Social Conversations
Monitor Audience Engagement
Encourage Conversations/Interactions
Analyze Social Media Metrics (e.g., # of Followers, Impressions, Clicks, Conversions)
If yes, I'd love to work with you.
Ready to chat briefly about your specific writing and project needs? If yes, complete the below form. It's a quick process, I promise.
Once you submit the below, you'll be taken to my Acuity calendar to schedule a brief call for us to chat. This is necessary because it's important to me that you be comfortable working with me before we proceed. You're given the opportunity to ask questions and further strategize your project.
Sound like a plan? Complete the below...
Regards,
Complete the below and you'll be taken to my calendar to schedule a free 15-minute consultation. During this call, we'll get acquainted and chat about your specific career and job-search goals. The below will take less than two minutes...