Sign Up to Receive Our Bi-Monthly Newsletter
Join the thousands of others who get weekly assistance from our advice-rich newsletter that comes with a mixture of job-search tools, free downloads, informative articles, and so on.
By subscribing, you agree to receive communications from us, along with the occasional promotional content. We will not sell or share your contact information with any third-party.
Welcome To Our Humble Abode!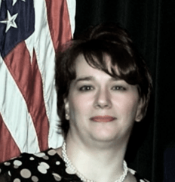 My name is Teena Rose, and I'm the Senior Resume Writer and Career Coach here @ ResumeToReferral.com.
There's a lot of uncertainty in today's job market. 
With the COVID-19 outbreak, combined with the onset of AI/ATS systems and the shifting job market, job seekers are confused more than ever when applying for jobs. Fail to take these changes into consideration, you could be spinning your wheels, getting no traction from your job-search efforts.
Not knowing the right path and struggling unnecessarily are the biggest mistakes that job seekers make. Especially when there are professionals like me who write professional resumes, career transition, and prep for all types of job interviews.
What exactly do we do? For starters, we can...
Turn Your Ho-Hum Resume Into a Great Resume
Resolve The Job-Search Obstacles You're Facing
Optimize Your LinkedIn Profile
Counsel You on Better Career Management
Boost Your Job-Search Success
Are you ready to get help? Contact us by phone, email, or simply request a quote for services.
Regards,
"Actually I didn't know Teena until I saw one of her works. As part of my job, I go through numerous resumes in a day... and then I received one profile that stood out in terms of presentation, quality and the layout. The resume was very neatly done and I couldn't control but mention that back to the candidate.. which is when she mentioned that Teena did it for her. And I have been working with her since." Shanthi R., Principal & Business Co-Founder, Dallas, TX
"Teena's services came highly recommended to me. I connected with her because I wanted my resume to reflect my accomplishments, achievements and growth without looking like everyone elses' resume in my field. I signed up for her services ... and, the result was an awesome resume and cover letter that captured everything that was important to me in securing my next role. I look forward to using her services throughout my career and will continue to recommend her to others that seek it." Julie R., Director of Human Resources
"After several months of trying to locate a professional writer to better articulate my professional career history, I decided to hire Teena based on her professional recommendations. The final product far exceeded my expectations and I quickly realized the value in her service. That being said, I have since shared her contact information with many colleagues in my network." Marlon P., Business Unit Manager, New York City, NY
"It gives me immense pleasure to write a recommendation for Teena Rose. I have personally used her resume services 3 times over the years to secure employment opportunities to advance my overall career. She draws the best out of every person with her resume writing skills and she possesses in-depth knowledge of what it takes to land that dream job. Let's just say I'm batting 1000% thanks to her." Shawn Van Cleve
10,715+ Connections
7,620+ Followers
 3,103+ Followers