NEED A PROFESSIONAL TO WRITE YOUR RESUME & LINKEDIN PROFILE?
Fill in the below form and let's schedule a brief 15-minute call to talk about your project and get acquainted.
Complete The Following:
Teena Rose, Senior Resume Writer & Career Coach, Resume to Referral, LLC

"When jobseekers need the most advanced resume writing strategies, they come to us. We use the writing tricks and persuasion techniques that most other resume writers and job-search strategist aren't using.
"Thank you so much! I landed a fantastic job yesterday as IT Director of [removed for privacy purposes]. I could not have done it without your help! I wanted to let you know that you have a very satisfied customer! Thank you again! I am getting a nicer salary! Also part of my compensation is bonus, profit sharing and a gas card. :)" Jason F., IT Director, Ellsworth, PA
"I'm happy to say the search went very well. I interviewed with some of the bigger companies such as Booz Allen Hamilton and NG and had some DoD civil service offers, but decided to go with a smaller company which I believe can utilize my experience in a more diverse manner. I'm looking forward to starting my next chapter! Thanks for the help and assistance!" Judson B., Project Manager
MORE ABOUT ME & MY PROFESSIONAL RESUME WRITING SERVICES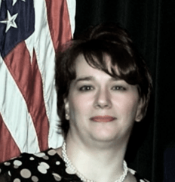 Chances are, you're just learning about me now, and how I can help you with resume writing, career coaching, or interviewing prep.
My name is Teena Rose, and I've been managing Resume to Referral, LLC, since 1999.
There's a lot to know about me.
On a personal level, I'm a military (Air Force) wife, mother, and grandmother (two hyper and funny grandsons). I'm a huge advocate of reduce-reuse-recycle. And, I'm a dog person. 😉
On a professional level, I manage this professional resume writing service and provide outplacement and career coaching to job seekers pursuing their dream job, going through a career change, retiring from the military, or seeking a promotion (e.g., management to executive).
I'm a certified professional who prefers working one-on-one with clients. Because I'm a firm believer that a quality resume takes the proper time and detailed attention, I don't take on quick turnaround projects.
Regards,
In Business Since 1999 + Possess Several Industry Credentials:
Professional Associations & Other Notables
Member, National Resume Writers Association (NRWA)
Member, Career Thought Leaders (CTL)
Resume Trainer & Coach, ResumeBiz.com
Career Advisor, Bi-Annual Government Career Fair, Wright-Patterson AFB, Dayton, OH
2016 Award Finalist, TORI Award, Career Directors International (CDI)
The Benefits of Working With Me Are...