NEED A PROFESSIONAL RESUME WRITER?
Maybe you've never worked with a resume writer? Or, you don't know how to go about choosing a resume writing service?
There's nothing more frustrating than spending hours every week researching jobs and submitting your resume, only to have it under-perform and NOT "pull its weight."
Did you know that a professionally written resume can shorten your job search, AND enable you to get more c-h-e-d-d-a-r. 😉 The investment for a professional resume is temporary. Negotiating a higher salary with the eye-catching, effective resume I write for you can be permanent.
Are you ready for a well-written, highly focused, and customized resume? If so, complete the below form and let's discuss how you and your career can benefit from working with me. Services range from $700-$1200+.
WHY MY SERVICE?
I work with a small number of exclusive clients each month, so you wouldn't be "just a number to me." I'll value you, your time, and your schedule.
My writing style is ideal for you because I use several advanced resume writing tools/techniques; e.g., skills syncing technology, a SAR writing style, and optimal applicant tracking system (ATS) maneuvering.
I write resumes, LinkedIn profiles, and bios that reflect each client's career excellence. I follow a proven and predictable system to ensure client success.
This is why job seekers use professional writers like me.
Ready to talk? Fill in the below form and let's schedule a brief 15-minute call to talk about your project and get acquainted.
Complete The Following:
Teena Rose, Certified & Published Resume Writer & Leading Career Coach, Resume to Referral, LLC

"When jobseekers need the most advanced resume writing strategies, they come to us. We use the writing tricks and persuasion techniques that most other resume writers and job-search strategist aren't using.
Are you seeking a gorgeous, keyword-rich, and ATS-friendly resume that's as unique as you are? Here are a few examples of resumes I've written for my clients:
"Thank you so much! I landed a fantastic job yesterday as IT Director of [removed for privacy purposes]. I could not have done it without your help! I wanted to let you know that you have a very satisfied customer! Thank you again! I am getting a nicer salary! Also part of my compensation is bonus, profit sharing and a gas card. :)" Jason F., IT Director, Ellsworth, PA
"I'm happy to say the search went very well. I interviewed with some of the bigger companies such as Booz Allen Hamilton and NG and had some DoD civil service offers, but decided to go with a smaller company which I believe can utilize my experience in a more diverse manner. I'm looking forward to starting my next chapter! Thanks for the help and assistance!" Judson B., Project Manager
MORE ABOUT ME & MY PROFESSIONAL RESUME WRITING SERVICES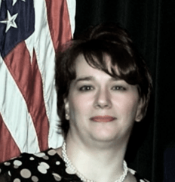 Chances are, you're just learning about me now, and how I can help you with resume writing, career coaching, or interviewing prep.
My name is Teena Rose, and I've been managing Resume to Referral, LLC, since 1999.
There's a lot to know about me.
On a personal level, I'm a military (Air Force) wife, mother, and grandmother (two hyper and funny grandsons). I'm a huge advocate of reduce-reuse-recycle. And, I'm a dog person. 😉
On a professional level, I manage this professional resume writing service and provide outplacement and career coaching to job seekers seeking their dream job, going through a career change, retiring from the military, or pursuing a promotion (e.g., management to executive).
I'm a certified professional who prefers working one-on-one with clients. Because I'm a firm believer that a quality resume takes the proper time and detailed attention, I don't take on quick turnaround projects.
Regards,
In Business Since 1999 + Possess Several Industry Credentials:
Professional Associations & Other Notables
Member, National Resume Writers Association (NRWA)
Member, Career Thought Leaders (CTL)
Resume Trainer & Coach, ResumeBiz.com
Career Advisor, Bi-Annual Government Career Fair, Wright-Patterson AFB, Dayton, OH
2016 Award Finalist, TORI Award, Career Directors International (CDI)
The Benefits of Working With Me Are...
Q&A ON HOW TO CHOOSE & SELECT
THE RIGHT RESUME WRITING SERVICE FOR YOU
Should you hire a resume writer?
The answer could no, yes, or maybe. At this point, you may not know exactly why your resume isn't producing more job interviews.
Not having a clear understanding of what's "going wrong" with your resume can leave you a bit unsettled.
The truth is that AI has been transitioning into the hiring process for the past several years. So, your resume may have fallen victim to today's technology advances.
And, the career and writing advice from unskilled career coaches and resume writers haven't kept pace. So, your resume may be using outdated strategies that are falling flat.
The best next step is to submit the above form and let's hop on the phone for a brief call. This way, I can better understand the job titles you're applying for against the resume you send to me.
Sound good?
Is a resume writer worth it?
Most of the time, yes.
You might be surprised to hear me say that not everyone could benefit from working with a resume writer.
There are certain scenarios when a resume writer isn't advisable. 
For example, when a job seeker is in a very niche job title/industry. Or, when the resume they have is in good shape, and there's another plausible reason for the lack of job interviews.
Another example is when the job seeker isn't opened minded to the process.
I once had an individual hire me to write his resume, but didn't want to dedicate any time to discuss his career. A resume is a collaborative project, so keep that in mind. 
How to choose the right resume writing service for you?
Selecting the right resume writer has a lot to do with chemistry and personality. Have you ever met someone and "just clicked" with him or her?
There's also a lot to be said about skill level. You can find a bunch of "fast-food-type" resume writers online who will quickly write your documents so they can move onto the next paying client.
I often ask folks what experience do you want? Do you want fine dining or do you want fast food?
If you're seeking "something," and aren't concerned by the writing quality and the professional experience of the writer you work with, then I'm not right for you.
Should you only hire a resume writer who belongs to professional organizations, hold certifications, and has some level of experience?
Again, the answer could be yes, no, or maybe.
I'll be the first to tell you there are bad resume writers who have credentials, and there are others without credentials who are pretty good writers.
1) A resume writer who holds credentials does present themselves with some level of understanding of resume preparation.
2) Once you assess their credentials, take a look at their resume examples. Check out and get familiar with the writer's writing style.
3) Request a resume critique, if one is available. Many of the "resume mills" offer free resume reviews, however, I have found them to be vague and computer-generated. You might have a different (or better) experience.
Sales & Marketing Resume Writing
Having worked with thousands of sales and marketing professionals since 1999, I bring a wealth of knowledge to the resumes, cover letters, and LinkedIn profiles I write.
Finance & Accounting Resume Writing
My clients go on to work for key major accounting firms, such as KPMG, Deloitte, and Pricewaterhouse Coopers, as well as with government agencies and contract firms.
Military-To-Civilian Resume Writing
Are you transitioning from active duty and seeking a position in the civilian sector? We know how to assess your military skills and translate that information so it tells your career story.