REQUEST A FREE QUOTE

Does your resume need a sizable overhaul? Or, is your resume failing to reflect your TRUE value to prospective employers?
For some, there's nothing more frustrating than having a resume that's under-performing and NOT "pulling its weight."
Are you ready for a well-written, highly focused, and customized resume? If so, complete the below form and let's discuss how you and your career can benefit from working with me.
Please provide these quick details to get a free quote.
Teena Rose, Certified & Published Resume Writer & Leading Career Coach, Resume to Referral, LLC

"When jobseekers need the most advanced resume writing strategies, they come to us. We use the writing tricks and persuasion techniques that most other resume writers and job-search strategist aren't using.

Submit the "request a quote/consultation" form ... and we'll show you why we're the better option."
"Thank you so much! I landed a fantastic job yesterday as IT Director of [removed for privacy purposes]. I could not have done it without your help! I wanted to let you know that you have a very satisfied customer! Thank you again! I am getting a nicer salary! Also part of my compensation is bonus, profit sharing and a gas card. :)" Jason F., IT Director, Ellsworth, PA
"I'm happy to say the search went very well. I interviewed with some of the bigger companies such as Booz Allen Hamilton and NG and had some DoD civil service offers, but decided to go with a smaller company which I believe can utilize my experience in a more diverse manner. I'm looking forward to starting my next chapter! Thanks for the help and assistance!" Judson B., Project Manager
Let us help you...
There's a lot that can go wrong with a resume.
For example, maybe your resume is falling flat with readers.
This can be the most painful aspect of any job search.
Many of your resumes could be going overlooked and ignored.
But why?
Why is your resume not producing more job interviews?
If you don't have an answer to this question you could be wasting a bunch of your time, applying for more and more jobs with still no results.
Who I am...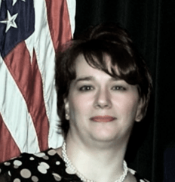 Hey there! I'm Teena Rose, I write custom resumes here at Resume to Referral, LLC.
I realize that hiring a writer might not be something you've considered. And that's okay. We all need time to come to a realization and make a decision to move forward with a solution.
And, your resume is no different.
When you first started noticing your resume isn't attracting enough attention, you probably started pecking at the content and visual layout. Sometimes resume issues can be small and fixable.
I get that.
The real problem is realized when, after all that pecking and format changes, the resume continues to give nothing.
Nadda.
Zilch.
This is when individuals have reached that point when enough is enough.
Lost job opportunities are hard to justify. Right?
So, if you're at the point where you're tired of hoping and praying with your resume, contact me and let's schedule some time to chat about how my resume writing services can help you.
To get a free resume consultation, complete the form on this page.
Regards,