Do you need a professional resume writer to review your resume and provide specific "insider tips" on how to make it better?
Hey there! My name is Teena Rose. I'm the Senior Resume Writer here at Resume to Referral, LLC.
If you wrote your resume, you know the time and painstaking effort that went into the task.
I'm sure you quickly realized just how complex writing a resume has become because the technology behind staff recruitment has changed. The use of applicant tracking systems (ATS) has changed how employers recruit, vet, hire, and onboard employees.
Since ATS has been around a short time, few job seekers know much about the complexities of how applicant tracking software works. ATS has complicated the hiring process, and yet, few know how to "get out of the rabbit hole."
And, if this isn't bad enough, the attention spans of recruiters and hiring managers are growing considerably closer to that of a nat. I say this jokingly, but grabbing a reader's attention through content (like with a resume) is growing increasingly difficult.
THIS IS WHERE I HELP...
... I'll tell you if your resume is ATS compliant — and if it's not, I'll show you how to fix that!
... I'll provide you with keyword recommendations that are specific to your career field and target job.
... I'll identify those hidden punctuation and grammatical issues that could cost you big with hiring managers.
... I'll point out areas throughout the resume content that should get fleshed out to ensure your resume "packs a bigger punch."
... I'll assemble recommendations on how to make your resume more compelling, achievement-focused, and concise.
My goal is to ensure you're optimally prepared for what's ahead.
Sound good?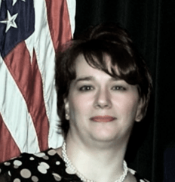 Here's my promise to you for the small investment I'm asking in return. 
First, I (not an underling) will review your resume. I have written resumes for more than 20 years, and I learn new resume-writing techniques each year. It's important that I remain "in the know" to help people like you.
Second, I'll be honest and helpful throughout our time together. I realize that you can't afford to waste time and money on vague resume advice. My goal is to always provide specific-to-you examples and tips that you can implement quickly and easily.
Third, I'll leave you in better shape than I found you. I've always loved this adage, which is why I live my life by it.
A bit about me...
I always like to tell folks a little about me, as a way of starting the conversation between us.
For example, I'm a dog person. It's not that I dislike other animals. It's just that dogs are ready to play with a mere one-second notice. 😉
I'm also a military wife. My future husband lived in Washington state and I lived in New York when we met. This was before the big internet boom, so we met the old-fashioned way: someone introduced us and we fell in love after a couple of hundred phone calls. No joke!
My career as a resume writer started shortly after I married. We were newly stationed in South Carolina, where I took a several-week class to learn about starting and running a business. I loved it!
I'm now a mom and grandmother to two boys: one a teenager and the other is about to be. Eeek!
There's a lot more I could tell you, though I hope the above gives you a bit of insight into my world.
Are you ready to start?
If yes, click here to request your in-depth resume evaluation for an affordable investment of $47.
To your success,

Teena Rose, Senior Resume Writer
Resume to Referral — In Business Since 1999
Highly Endorsed, Highly Referred Resume Writer