Online Resume Writing For Sales & Marketing Professionals
Are you concerned that your resume isn't "selling" you properly?
Our clients tell us this all the time. We come face-to-face with sales and marketing managers who state they are better at selling their company's wares than selling themselves on paper.
We take what we know about ATS software, HR manager preferences, and content strategies, and we write resumes for sales and marketing managers that get results.
We write resumes for sales professionals, such as:
VPs of Sales & Marketing
Outside Sales Reps
Real Estate Sales
Technical Sales Managers
Key Account Managers
Director of Strategic Accounts
Sales Consultants
Financial Services Sales
Sales Representatives
Sales Trainers & Coaches
Sales Directors & Executives
We offer resume writing for marketing professionals, such as:
Social Media Managers
Search Engine Optimization (SEO) Specialists
Brand Ambassadors
Digital Marketers
Project Coordinators
Marketing Assistants
Marketing & Communications Coordinators
Marketing/IT Managers
eCommerce Marketing Manager
Our Resume Writing Skills / Who We Are
Hey there! My name is Teena Rose.
I'm the lead writer and career coach here @ Resume to Referral, LLC.
Having worked with thousands of sales and marketing professional since 1999, my team and I bring a wealth of knowledge to each project we write.
We write resumes for sales and marketing professionals in various industries. For example, financial services, insurance, advertising, software sales, medical device, pharmaceutical, consumer goods, real estate, retail, and real estate.
Would you like to discuss your resume project?
If yes, call me @ (937) 325-2149.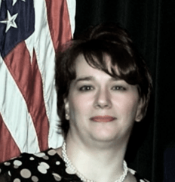 Regards,
Teena Rose, Certified Resume Writer & Career Coach
Resume to Referral, LLC – In Business Since 1999
(937) 325-2149 | https://www.resumetoreferral.com
REQUEST A FREE QUOTE

Does your resume need a sizable overhaul? Or, is your resume failing to reflect your TRUE value to prospective employers?
For some, there's nothing more frustrating than having a resume that's under-performing and NOT "pulling its weight."
Are you ready for a well-written, highly focused, and customized resume? If so, complete the below form and let's discuss how you and your career can benefit from working with me.
Please provide these quick details to get a free quote.
How Our Sales & Marketing Writing Techniques Are The Best
Everyone has their areas of specialty. Ours just happens to be selecting and aligning the right words to produce job-search materials that sell. 
Here's what else you should know...
Your resume needs to be achievement-based.
HR Managers want peak performers.
So, we'll leverage your optimal career successes and bottom-line results when presenting you to the next employer.
We write keyword-rich resume content. Sure, achievements rule the roost.
Yet, listing ideal keywords and key phrases in your document will go a long way to getting your application past ATS software.
We design visually attractive resumes too (see below examples).
Quick Snapshot / Examples of Our Work