Accounting Resume Writing Services
We write resumes for accountants, auditors, and other financial professionals who prepare and verify the financial records of the world's largest employers. We also work with professionals from key accounting firms; e.g. KPMG, Deloitte, and Pricewaterhouse Coopers.
Accounting jobs will grow approx. 10% over the next few years, making it one of the fastest growing occupational classes. With our resume writing skills, we'll help excel your accounting career.
We're a leading accounting resume writing service for these accounting professionals:
Controllers
Corporate Accountants
Financial Managers
Bookkeepers
Budget Analysts
Financial Advisors
Bank Compliance Auditor
Financial Relationship Managers
Financial Analysts
Cost Estimators
Tax Examiners
Our Resume Writing Skills / Who We Are
Hey there! My name is Teena Rose.
I'm the lead writer and career coach here @ Resume to Referral, LLC.
Having worked with thousands of accounting professionals since 1999, my team and I bring a wealth of knowledge to each resume we write. We ensure your resume is ATS compliant, keyword optimized, and visually striking so it attracts attention from hiring managers.
Our accounting resume writing services cater to analysts, estimators, examiners, accountants, advisors, and managers.
Would you like to discuss your resume project?
If yes, call me @ (937) 325-2149.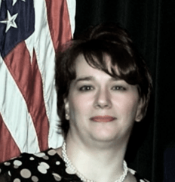 Regards,
Teena Rose, Certified Resume Writer & Career Coach
In Business Since 1999
(937) 325-2149 | https://www.resumetoreferral.com
Contact us to discuss your individual resume writing needs, get a quote, and proceed with services.
We conduct a Q&A with you and follow by writing a customized resume for you. This part of the process takes  approx. 5-7 business days.
Together, we'll finalize your resume project and move on to other projects you've requested; e.g. cover letter, LinkedIn profile, etc.
REQUEST A FREE QUOTE

Does your resume need a sizable overhaul? Or, is your resume failing to reflect your TRUE value to prospective employers?
For some, there's nothing more frustrating than having a resume that's under-performing and NOT "pulling its weight."
Are you ready for a well-written, highly focused, and customized resume? If so, complete the below form and let's discuss how you and your career can benefit by working with me.
Please provide these quick details to get a free quote.
Kimberly Taylor, PMP – Sr. Financial Analyst, DoD Support
"I was personally referred to Teena by a colleague and I must say that she gave excellent results. She was very responsive when I had questions, she worked quickly in a due diligent manner, and she took pride in the work that she submitted."
Sabin Farcas – Financial Analyst at Planned Realty Group
"I strongly recomend Teena's expertise in resume writing to everyone who wants to make a diffrerence in this highly competitive job market. I was accepted ... and after that I got a job as a corporate analyst. Both my employers mentioned they liked my resume."