Finance/Accounting Resume Writing Services For Managers & Executives
Are you worried that your financial resume isn't cutting it?
The real question you're likely pondering — what does your resume need to get more job interviews?
The reality is that every resume is like a fingerprint. There may be similarities between the two, yet each is unique. The internet is packed with resume writing strategies and tips, yet your financial career is unique.
So, what's ideal for you and your financial career path? What sections of your resume need to be rewritten/optimized?
You already know, the way we job search today is very different. The hiring process has become automated with the use of ATS systems.
Not only does your resume need to appeal to "computer eyes" it must cater to human eyes as well.
Accounting jobs are expected to grow approx. 10% over the next few years, making it one of the fastest-growing occupational classes. With my professional writing skills for accounting and finance resumes, let me help to move your accounting/financial career forward.
Applying what I've learned about writing resumes since 1999, I provide my clients with resumes, cover letters, and LinkedIn profiles that give them an advantage in today's job market.
Using what I know about resume writing, ATS systems, and what HR managers/recruiters prefer finding in today's accounting/financial resumes, I gladly give my clients traction in a very competitive job market.
At this point, you're probably wondering who I write for. Some of the accounting professionals I've written for have included:
Controllers
Corporate Accountants
CFOs
Bookkeepers
Budget Analysts
Financial Advisors
Bank Compliance Auditor
Financial Relationship Managers
Financial Analysts
Cost Estimators
Tax Examiners
My clients work for key major accounting firms, such as KPMG, Deloitte, and Pricewaterhouse Coopers, as well as with government agencies and contract firms.
The results I've generated for my accounting/financial clients have been amazing.
"I was personally referred to Teena by a colleague and I must say that she gave excellent results. She was very responsive when I had questions, she worked quickly in a due diligent manner, and she took pride in the work that she submitted. Teena was able to extract my traits based on my experience and detailed questions that she provided me with that I would have missed…" Kimberly T., Senior Financial Analyst

"I strongly recommend Teena's expertise in resume writing to everyone who wants to make a diffrerence in this highly competitive job market. I was to begin my career as an analyst and Teena helped me rewrite my resume. In one month I was accepted for an internship and after that I got a job as a corporate analyst. Both my employers mentioned they liked my resume. I…" Sabin F., Financial Analyst

"Teena did a great job with writing my resume. Her work was very professional. She is easy to work with, pays attention to detail, and I would hire her again if needed." Cheryl M., Banking/Financial Services Officer
Meet Teena Rose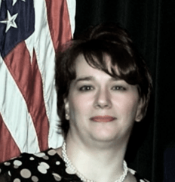 Thanks for stopping by my little part of the online world.
My name is Teena. I've been a resume writer at Resume to Referral, LLC, since 1999.
On a professional level, I've worked with countless accounting/financial professionals who've pursued financial management (e.g., CFOs and Controllers), planning, and auditing careers. I recommend taking a look at the resume examples I've written to get a better idea of my writing style and the strategies I use to draw attention to my clients.
On a personal level, I'm a military wife and I love, love, love dogs. I'm also a huge advocate of reduce-reuse-recycle.
Ready for resume writing services? Or, would you like to discuss your accounting/finance resume project?
If yes, call me @ (937) 325-2149. Or, use the form on this page to submit your request.
Regards,
REQUEST A FREE QUOTE

Does your accounting/finance resume need a sizable overhaul? Or, is your resume failing to reflect your TRUE value to prospective employers?
For some, there's nothing more frustrating than having a resume that's under-performing and NOT "pulling its weight."
Are you ready for a well-written, highly focused, and customized accounting/financial resume? If so, complete the below form and let's discuss how you and your career can benefit by working with me.
Please provide these quick details to get a free quote.
RESUME EXAMPLES
LOOKING TO STAND OUT FROM THE CROWD? IF YOU'RE LOOKING FOR A UNIQUE RESUME THAT'S VISUALLY STUNNING, KEYWORD-RICH, AND UTILIZES A SAR WRITING STYLE, LET ME WRITE THAT FOR YOU.
HERE ARE A FEW EXAMPLES OF MY PREVIOUS WORK: