What difficult career challenge are you facing? 
Sometimes we feel chained to our situations.
In fact, maybe your challenge has you feeling like this girl...
Okay, maybe this is a stretch. 🙂
But, as professionals, we want to...
... get to that next career level;
... whip that resume into shape;
... gain the right job offer;
... generate career success;
... negotiate the best salary.
Sometimes no matter how hard you try, there's SOMETHING holding us back. 
Does any of this resonate with you?
Hey there! My name is Teena Rose.
I'm the lead Career Coach here @ Resume to Referral, LLC.
Career coaching can do wonders by giving you a...
Strategy Partner
Career Ally
Unbiased Coach
Support System
Success Collaborator
There are solutions to just about everything, including what's ailing you.
What's holding you back? Give a career coach a try. Yes. If you allow us to coach you through this next stage of your career, we guarantee that you'll get better results by allowing us to strategize with you and focus your energy in the RIGHT direction.
Our goal is to "shortcut" your job search and build your confidence, so you reach your career goals:
Shorter Job Search
Boost of Confidence
Overall Career Success
Double Your Salary
That sounds pretty good, right?
Ready to talk to someone?
If yes, click the below button and complete the quick form. A call will then be scheduled to briefly discuss your situation and what you want to achieve with career coaching.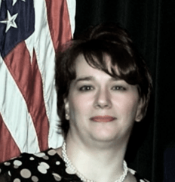 Regards,
Teena Rose, Experienced Career Coach & Job-Search Strategist
Resume to Referral, LLC – In Business Since 1999
(937) 325-2149 | https://www.resumetoreferral.com
Take the next step. Because, "If nothing changes, nothing changes," according to Courtney C. Stevens.