Are you seeking a unique resume? How about a resume that is well-written and has visual flair, so you as a job candidate stand out amongst all the others?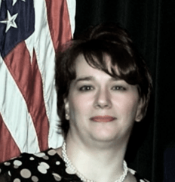 Hello! My name is Teena Rose. I've been writing resumes since about 1999. Over the years, I've obtained several resume-writing credentials and accolades. I believe in giving back, too, so I present a couple of times each year to the military (Wright Patterson AFB) near my home town and I speak publically at area businesses (e.g., LexisNexis) and business networking groups (Chambers of Commerce).
Below are a few resume examples I've written over the years. These examples are a great way for you to read my resume content, familiarize yourself with my design style, and better understand the quality time I put into each project — and my clients. 
If you need resume writing help that's "cheap, fast, and err, okay," I'm not the resume writer for you. However, if you're seeking a resume writer that's credentialed, experienced, friendly, and uses a proven, predictable system, contact me.
If you want a well-written, ATS-compliant, and visually-appealing resume, I'd love to work with you. Ready to get started? Reach out to me by clicking the below button to submit your resume and request a free 15-minute consultation.
Regards,