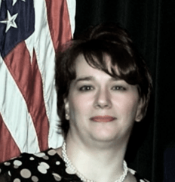 Reviewing their examples is one of the best ways to decide who should write your resume. Looking through the below examples, you'll notice that my resumes are professional in appearance yet are keyword-rich, skimmable, and ATS compliant.
Hello! My name is Teena Rose. I'm the Senior Resume Writer here at Resume to Referral, LLC. There's a lot to know about me personally and professionally, though I won't bore you with everything.
Personally, I love to garden, and to my family's surprise, I've become pretty good at it. I love animals, specifically dogs (I currently have 3).
Professionally, I've been writing resumes since 1999 and LinkedIn profiles for around 15 years. I've obtained several resume-writing credentials and accolades throughout the years. I've worked with managers and executives from small-to-medium businesses to major Fortune 500 employers.
I do a bit of public speaking, presenting at job fairs, such as those held at Wright Patterson AFB. And I've spoken publicly several times to area businesses (e.g., LexisNexis) and business networking groups (Chambers of Commerce).
Regards,
RESUME EXAMPLES
Below are resume examples I've written over the years. These examples enable you to familiarize yourself with my writing and design style and better understand the quality time I put into each project — and my management and executive clients.
If you're seeking a resume writer that's credentialed and experienced, guaranteeing you receive a well-written, ATS-friendly, and visually appealing resume, I'd love to work with you.
Ready to connect?
Click here to connect and inquire about a branded, optimized, and beautiful resume and LinkedIn profile.