LinkedIn Profile Writing Services — Professional & Done-For-You
Do you need to "dust off" and improve your LinkedIn profile for an upcoming job search? 
That's a good plan.
These days, your LinkedIn profile plays a key role. LinkedIn isn't JUST important to your job search, it's VITAL to your search.
But, what's the best way?
How should you set up your LinkedIn profile so it JOB SEARCHES FOR YOU?
That's what we all want.

We want to attract hiring managers and recruiter to us. And, having a well-written and optimized LinkedIn profile goes a long way to getting those results.
Getting Answers To The Questions You Have About LinkedIn
A LinkedIn profile is different.
But different how?
Also, what career details SHOULD NOT get included in your public profile?
How do you keep my current employer from finding out that you're in an active job search? 
What LinkedIn settings can help with that? 
You likely have a bunch of questions just like these. 
It's important to know the best strategies for leveraging your LinkedIn profile.
But, it's also important to conduct a confidential job search.
You need a LinkedIn profile strategist who knows how to navigate the tool.
How We Boost LinkedIn Content
We apply advanced writing and marketing strategies to elevate and improve the LinkedIn pages we write.
We focus on 3 key areas:
First, we write keyword-rich LinkedIn summaries. We outline the skills, career successes, and professional career brand of our clients.
Second, we maximize the LinkedIn skills section. Since LinkedIn is keyword driven, we optimize the skills section that'll get you better results.
Third, we utilize calls-to-action to generate job leads from your profile and speed communications through your LinkedIn profile.
This means you'll get better results with us.
Do you have a question about your LinkedIn page, or need profile writing services?
If yes, call me @ (937) 325-2149.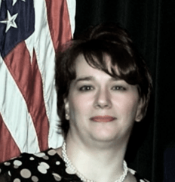 Regards,
Teena Rose
WE WRITE/ OPTIMIZE THE FOLLOWING:
■ LinkedIn Headline / We Write a Keyword-Rich, Effective Headline That Draws Attention
■ Summary / We Write a Summary That Complements (not mirrors) Your Resume
■ LinkedIn Vanity URL / We Find an Optimal Vanity URL That Looks Great Across All Your Job-Search Material
■ Skills & Endorsements / We Research & Select Skills That Best Match Your Career/Experience 
■ Adjust Privacy Settings / We Audit Your LI Settings to Help Support Your Privacy Goals When in an Active Job Search
READY TO GET STARTED?
IF YES, CLICK HERE: