LinkedIn Profile Writing Services For Managers & Executives
Are you seeking a LinkedIn Profile Writer?
These days, your profile is not only important to your job search ... it's VITAL to your search.
The most pressing questions you likely have are ...
What's the best way to optimize and leverage a LinkedIn profile? 
Why an "online resume" resume in addition to a resume and cover letter?
To answer these questions, you first need to look at how job search has changed.
Job search has gone digital. I'm not telling you anything new.
The digital age has created the prime environment for online resume builders and online resume/networking portals, such as LinkedIn.
LinkedIn quite arguably the "heavyweight of the recruitment world." Just look at what they've accomplished: LinkedIn is a nearly $3B recruitment platform. Hiring managers and recruiters are flocking to the site to research, vet, and recruit job seekers from all over the globe.
This means you don't have time to dilly-dally, especially when you're new to LinkedIn. You need to be leveraging the best techniques for getting attention with your profile.
Social media platforms like LinkedIn give you the opportunity to be found.
Am I right?
As a LinkedIn profile strategist, I know how to best navigate the tool so it benefits my clients.
For example, I apply up to 8 advanced LinkedIn writing techniques that ensure my client's LinkedIn profiles get found. Like your resume, your LI profile page needs to position you for the right opportunities.
Do You Want To Stand Out From The Crowd?
LINKEDIN PROFILE WRITER - TEENA ROSE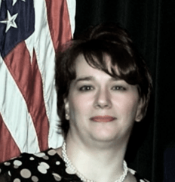 Welcome to my little corner of heaven. 😉
I'm Teena Rose, a LinkedIn profile writer, resume writer, and career coach here at Resume to Referral, LLC.
Outside of Resume to Referral, who am I?
I'm a military wife (my husband is retired Air Force) and I love dogs. In fact, my husband and adopted two of the cutest, sweetest, and goofiest dogs from our local animal shelter (Barely Used Pets). 
I'm a person who is concerned about the environment, which is why I'm a heavy advocate of reducing consumption and finding new ways to reuse resources.
When it comes to LinkedIn, my goal is to help job seekers like you navigate the ins and outs of LinkedIn.
I advise my clients on all the key components that go along with having a solid profile.
For example, I help with selecting a profile picture, adjust privacy settings, gain endorsements, leverage Pulse, and use hashtags.
Are you new to LinkedIn and don't really know how to write the most optimal LinkedIn profile?
If yes, call me @ (937) 325-2149. Or, contact me using the form on this page. That works too.
Regards,
Are you new to LinkedIn and don't really know how best to use the networking tool?
LinkedIn is certainly one of the most recent game-changers for professionals.
The days of only needing a resume are long gone.
Now, a fleshed out and a keyword-rich LinkedIn page must now be part of your overall job-search plan.
You may not be a "me too" type of person. Maybe you want solid reasons why LinkedIn should be part of your overall plan.
This is why, job search aside, there are many other solid reasons for having a LinkedIn profile.
Here are a few reasons why you should be on LinkedIn:
First, people are flocking to LinkedIn in droves. LinkedIn has 500+ million users and that number is growing considerably each year.
An estimated 15% of the world's population has a LinkedIn profile. That means that for every 10 people you walk by when shopping at your local mall, at least one of those is on LinkedIn.
That's a lot.
Second, are you a sales executive, marketing, or public relations? Or, do you need "something" that will help you stay connected with prospects and clients?
If yes, LinkedIn can be the answer to that too.
Though LinkedIn has a lot of functionality, at it's most basic, it can be an "online Rolodex" for you.
Third, LinkedIn can help you stay connected with colleagues - past and current.
Why would you want to do this?
Let's say you left an employer a few years ago and your former boss at that company was awesome.
You meant to get a recommendation from him/her, but you never pounced.
By connecting through LinkedIn that boss, you are then given the opportunity to ask for that recommendation.
What's the worse that will happen? Your former boss says no?
That's unlikely.
But, you'll never know until you ask.
Connecting with current colleagues and bosses offer much the same value.
You can ask and give recommendations through LinkedIn.
Pretty cool, right?
Fourth, LinkedIn can help you stay connected with your industry.
This is especially important for those industries that experience major transformations due to technology. For example, home technology comes to mind. Who would have thought just 10 years ago that we could control our fridges, lighting, and our thermostats using "smart home" automation?
Fifth, networking experts like Harvey Mackay believe that you should "dig your well before you're thirsty."
This essentially means that building and nurturing your network can go a long way to supporting your future needs.
Those needs could be professional or personal in nature.
For example, you could use your LinkedIn network for that upcoming job search or you could use it to ask a connected colleague for professional advice.

Now, there are a few mistakes you'll want to avoid with LinkedIn as well.
Here are just a few that come to mind:
Mistake#1: LinkedIn isn't just for job search.
As I mentioned above, LinkedIn offers so much more that can be leveraged to boost your success.
Mistake#2: You'll want to avoid the "set it and forget it" approach to LinkedIn.
Too many fall into that trap.
Of course, that doesn't mean you need to be on LinkedIn every single day. A quick check to your LinkedIn page maybe 2-3 times per week are ideal.
Mistake#3: As with any other networking you do, it's not all about what you can get.
Remember, networking is about you giving and helping as well.
Mistake#4: Connecting with anyone and everyone.
I have mixed feelings about this mistake because I'm not necessarily sure it's a mistake.
In fact, I often recommend to my clients that they connect with as many people as they can in the beginning.
After all, you can always disconnect from them later if need be.
Disconnecting from a connection through LinkedIn takes only a minute or two.
Mistake#5: Rely too heavily on LinkedIn.
Sure, online connecting is fast and easy.
Yet, there's something positive about phone and face-to-face communications.
Sitting across from someone, having a cup of Starbucks coffee, goes a long way to building relationships and learning about others' lives.
CONCLUSION
Overall, have fun with LinkedIn.
It doesn't bite. 🙂
Not sure how to use LinkedIn? Few of us did in the beginning.
It's not like LinkedIn is some mysterious new technology that requires a decoder key to use.
Go out there. Create your LinkedIn account and start playing around.
Sure, you may make some mistakes in the beginning.
That's normal.
However, you'll find that LinkedIn can be super helpful and super fun.
Do you need a LinkedIn profile writing service ... at least for the initial launch of your page?
Perfect. I would love to help.
I can not only write your LinkedIn profile, but I can also guide you through LinkedIn best practices.
This will save you bunches of time.
REQUEST A FREE QUOTE

Does your LinkedIn profile need a sizable overhaul? Or, is your profile failing to reflect your TRUE value to prospective employers?
For some, there's nothing more frustrating than having a job-search tool like a LinkedIn profile that's under-performing and NOT "pulling its weight."
Are you ready for a well-written, highly focused, and customized profile? If so, complete the below form and let's discuss how you and your career can benefit from working with me.
Please provide these quick details to get a free quote.