Military-to-Civilian Resume Writing Services
Are you transitioning from active duty and need help writing a military-to-civilian resume? If yes, you're in the right place.
The challenge you're likely facing is how to best demilitarize your resume. You could also be concerned about how to translate your military career so it's relevant to civilian hiring managers.
This is where a professional military resume writer comes in handy.
We know how to assess your military skills and translate that information so it tells your career story.
We've written resumes for transitioning professionals from each military branch, including:
Army
Navy
Marines
Air Force
Coast Guard
Our portfolio of clients also includes those within military support roles, including the FBI, CIA, Defense Threat Reduction Agency (DTRA), Homeland Security, and US Department of Defense (DoD).
Some of the specific military-to-civilian resumes we've written have been for Staff Officers, Program Managers, Operations Officers, Foreign Service Officers, Arms Inspectors, Interpreters, Missions Managers, Info Operations Planners, IO Analysts, Munitions Operations Superintendents, Materiel Inspectors, Chiefs of Operations, Deputy Chiefs, Military Analysts, Risk Analysts, Platoon Leaders ... and many more.
Military-To-Civilian Resume Services For Transitioning Veterans
Fortunately, you do not have to craft the perfect resume alone.
Our military-to-civilian resume writing services can translate your military experience into something the civilian world understands and wants.
Meet Your Military Resume Writer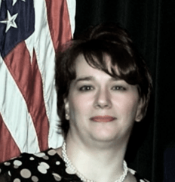 As a certified resume writer, I've helped active and retired military get the job they want with the best resume possible.
As a military spouse, I am fluent in military jargon and understand the unique needs of transitioning service members. I can help you regardless of whether you're seeking a navy-to-civilian, marine-to-civilian, army-to-civilian, or air-force-to-civilian resume.
Ready to talk about your military-to-civilian resume project? If yes, complete the contact form and let's schedule a time to chat.
Request a Quote / Make Contact
EXAMPLES OF MY WORK
Need a resume as unique as you? When you're transitioning from the military and seeking a civilian job, the quality of your resume is never been more important.