Want a Job in Pharmaceutical Sales?
Let me help you short-cut your way to securing a job in pharmaceutical sales. 
My book contains advanced job-search tips, resume examples, and expert advice from pharmaceutical industry experts to help you get a new job in pharmaceutical sales.
My book is endorsed by MedZilla.com, noting that Cracking the Code to Pharmaceutical Sales is "...a road map to your new career!"
Immediate Access/Book Download $7.00; 3rd Edition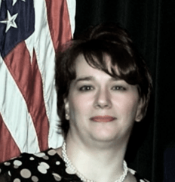 Teena Rose is a career coach, book author, former columnist, and top-endorsed resume writer and job strategist. She leverages job-search collateral (i.e. resume, cover letter, executive bios), applying new social networking, personal branding, online portfolios, and technologies/tools to further benefit the careers of her clients.
She has been quoted in key publications, including the New York Post, Chicago Tribune, The Busy Woman's Daily Planner, Dayton Daily News, Springfield News-Sun, National Association of Notary Publics, Journal of Accountancy, The CEO Refresher, and Average Girl magazine. Other notable media/online coverage includes CareerJournal.com, WAEB B104.7, MetroNews.ca, The Kiplinger Letter, The Gladiator, The Employment News, CareerMag.com, QuintCareers.com, HR.com, Monster.com and many, many others.
Books she has written include How to Design, Write, and Compile a Quality Brag Book (2nd Edition), Start, Operate, Profit! The Ultimate Resource to Building a $100,000 Resume-Writing Business (3rd Edition), Writing a Cover Letter to "Wow" Hiring Personnel (2nd Edition), and Cracking the Code to Pharmaceutical Sales (3rd Edition)