A chronological resume is one of the primary resume formats, one of the easiest to write, and the most accepted amongst hiring managers.
A survey conducted by Accountemps some time back showed that 75% of those surveyed preferred a chronological format over other resume types.
The definition of taking the chronological approach means that your jobs are arranged in date order.
However, this isn't quite right when referring to the resume.
The resume is listed in reverse chronological order: newest job listed first (highest in resume), the second oldest job listed next, and so on.
Following suit, LinkedIn profiles use the reverse date format as well.
Why is this format the favorite?
We are creatures of habit and we like familiarity.
We like to see certain things in certain ways.
And, the resume is no different.
Hiring managers prefer resumes that are laid out similarly, which makes them easier to read and assess.
A chronological makes identifying and assessing a candidate's skills and accomplishments easier.
There's something to consider …
A chronology does provide hiring managers with an "age calculator" of sorts, so stick with the 10-year resume writing rule when possible.
---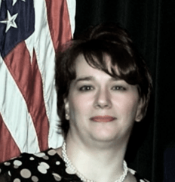 Not sure whether a chronological resume will be right for your career situation? Are you struggling with how best to write your resume so it optimally represents your employment history?
Hello! My name is Teena Rose. I've been writing resumes since 1999.
Tired of wading through all the resume writing advice? Prefer hiring a resume writer?
If yes, click here to schedule a free initial project consult and we can discuss the next step.
Regards,
Teena
---
BASIC EXAMPLE OF A CHRONOLOGICAL RESUME
An example of this resume layout for an accountant might look like this:
JANET MONROE —————————-
(240) 618-1961 | [email protected]

SUMMARY  —————————-

SKILLED CORPORATE ACCOUNTANT — Manage Client Accounts With Up to $5.8M in Revenue

PROFESSIONAL CAREER  —————————-

Senior Corporate Accounting Manager | KP Johnson Accounting Firm | 2016 – present

Staff Accountant | McManus & Novell, LLC | 2013 – 2016

Accounting Specialist | Deloitte | 2009 – 2013

EDUCATION  —————————-

B.S., Accounting, Southern New Hampshire University, Manchester, NH
HERE'S A MORE ADVANCED EXAMPLE OF A CHRONOLOGICAL RESUME
MICHELLE WOLFE | 91223 W. Liberty Street, Columbus, OH 43004
(614) 915-8991 | [email protected]

ADMINISTRATIVE ASSISTANT — SUPPORT REAL ESTATE DEVELOPMENT & CONSTRUCTION COMPANIES 
Ten-year administrative professional, within the construction field, possesses extensive experience covering project start-up to closeout logistics. Knowledge covers small-dollar up to multimillion-dollar projects.

PROFESSIONAL CAREER

OFFICE MANAGEMENT, 2013 – PRESENT, XYZ Companies, Inc., City, State
Managed this $20M construction company under the direction of the Project Manager and Director of Construction. Hired via phone upon recommendation from the previous employer. Administrative duties included the issuance of proposals, contracts and change orders. Took the initiative to perform additional duties (research and resolution) to eliminate each co-workers overload. Worked with Project Engineer monitoring upcoming projects, for bid purposes, to include preparation of bid packages to mechanical, electrical, plumbing and flooring bidders.

▪ Saved the company as much as $30K per year by utilizing a complete office reorganization program, monitoring/reducing shrinkage, changing office procedures, and eliminating high-priced subcontractors and suppliers.

▪ Performed an extensive office cleanup, utilizing cold storage units, which increased office productivity by as much as 25%.

▪ Reorganized each workstation to include designated tables for various projects providing an effective workflow for the project manager, engineer, and subcontractors.

OFFICE MANAGER, 2009 – 2013, XYZ Construction Company, City, State
Handled the complete set-up of new site office for this construction management company building a $19M drug facility. Worked with Project Manager and Engineer from groundbreaking to final punch list items and closeout forms.

▪ Hired "sight-unseen" by current project manager due to immaculate work history with project manager and project coordinator on other projects.

▪ Issued all contractual documents, logs and purchased necessary office machinery and supplies.

▪ Received continual praise from superiors for persistent and consistent organizational skills and the ability to handle issues without incident.

▪ Overlapped office duties to update cost items, distribute drawings/specifications to subcontractors and maintain closeout documents.

ASSISTANT MANAGER, 2005 – 2009, XYZ & Associates, City, State
Performed office budgeting and assigning employees to complete pending projects on schedule while providing a quality finished product.

▪ Increased product line awareness, through mass mailings, increasing company profits by 25%.

▪ Recreated and redesigned each filing system to eliminate unnecessary time spent searching for documents.

EDUCATION —————————-

Secretarial Degree Program (Two Years)
John W. Harrold Educational Center

VOLUNTEER —————————-

U.S. Military Mothers and Friends, Inc.
Parents Interested in Education, P.I.E.
Junior Assistant Troop Leader, G.S.U.S.A.
Brownie Troop Leader, G.S.U.S.A.
Very straightforward, right?
A chronological resume includes a summary statement and then jumps right into the person's professional career.
And, jobs are listed in reverse chronological order.
This means the most recent job is listed first.
That's it.
That's what a chronological resume is.
[Are you an accountant? If yes, be sure to check out this cover letter example and keyword recommendations for those in corporate finance.]
At this point, you might be wondering if this "most preferred resume layout" is ATS compliant?
Like any other resume layout, it can be if you follow ATS best practices.
To learn more, check out this in-depth resource to help ensure your resume is ATS compliant.
Although surveys have shown the chronological resume is the most preferred that format doesn't work for everyone. 
For example, professionals with date gaps might not find the reverse chronological order of a resume to be beneficial.
After all, chronologically draws attention:
Gaps in recent employment
Recent unrelated job titles
So, if you've been told that you're better with a different resume layout, such as a combination or a functional, don't be too quick to switch your resume around.
In case you're curious, there are 3 mainstream types of resume formats, which include:
Chronologically (most used)
Combination (popular, but less used)
Functional (avoided by most)
Now, let's look at some comparisons.
Let's say, you're unemployed. And, you don't want to draw attention to that fact, so you're considering a combination resume format.
COMPARISON LOOK … COMBINATION VS. CHRONOLOGICAL
A combination resume is generally more top-heavy.
Instead of your resume looking like the above, it would look something like this instead:
JANET MONROE  —————————-

(240) 618-1961 | [email protected]

SUMMARY  —————————-

SKILLED ACCOUNTING PROFESSIONAL — Manage Client Accounts With Up to $5.8M in Revenue

SPECIFIC SKILLS  —————————-

Corporate Budgeting — Asset Management — Mergers & Acquisitions (M&As) — P&L Statements

Financial Auditing/Verification — Federal Regulatory Compliance — Return-on-Equity (ROE)

Sarbanes Oxley Compliance (SOX) — Equity Financing — Corporate & Executive Taxes

RELEVANT ACHIEVEMENTS  —————————-

▪ Supported McManus & Novell during a major government audit in 2013, which resulted from the previous Accountant's mismanagement of funds. Reconciled outstanding requests for information and resolved the matter within less than 12 months, saving M&N more than $713,000 in late fees and penalties.

▪ Audited and renegotiated many vendor and supplier contracts in the past 10 years, which have resulted in more than $2.4M in saved overhead costs. Worked with internal departments to bring many contracted services in-house.

▪ Sourced and introduced a new government contract software and initiated staff training so KP Johnson could expand its sales and business operation with federal contracts. KP secured more than $2M in contracts between 2017/2018.

PROFESSIONAL CAREER  —————————-

Senior Corporate Accounting Manager | KP Johnson Accounting Firm | 2016 – 2018

Staff Accountant | McManus & Novell, LLC | 2013 – 2016

Accounting Specialist | Deloitte | 2009 – 2013

EDUCATION  —————————-

B.S., Accounting, SNHU, Manchester, NH
Notice how the above example contains two additional categories: specific skills and relevant achievements.
Why?
If you're asking yourself why a person would go the extra step of adding two new categories, the answer is simple.
Adding skills and achievements helps push the professional career section further down in the resume.
You're correct.
This isn't a perfect strategy.
But, the combination resume now says, "see what I've done/can do." 
Instead of, "hey, see what I'm not doing … working." :/
Will hiring managers overlook the end date for KP, the latest job?
Absolutely not.
But, a combination resume versus a chronological resume helps make the date gap less relevant.
Makes sense, right?
COMPARISON LOOK … FUNCTIONAL VS. CHRONOLOGICAL
Okay, let's move on to the difference between a chronological resume and a functional resume.
A functional resume is the "ugly duckling" of the resumes.
This layout is very skills and abilities heavy and is used to hide a career blemish.
For example, a major gap in skills or employment history.
A functional resume can have a purpose.
College students are prone to using this type of layout. And, returning to work parents too.
Click here to see two examples of how to use a functional resume layout.
Here's another before/after resume example to check out.