What is BlueSteps & Should You Join?
BlueSteps.com is a site built by the Association of Executive Search Consultants (AESC) that includes a database of more than 9,000 recruiters across 75 countries with placement and search that's primarily geared towards executives. You may have seen AESC along your travels. For example, AESC offers membership to various career sites, including Heidrick & Struggles, Dasein.com.br, Korn Ferry, Spencer Stuart, and Boyden.
On the surface, you might think that BlueSteps is primarily just a database of recruiters, but upon closer inspection, you'll notice they offer a monthly webinar series, access to search consultants and resume writers/career coaches, a free resume review, and so on.
How Much Does BlueSteps Cost?
The fee structure advertised on the site is the one caveat of BlueSteps that I dislike. The membership fee to join BlueSteps is noted as "starting at $289 with additional Premium Services included in your first six months of membership." No doubt, this can be confusing by using the words "starting at" with premium services included for the first 6 months only.
To learn more, click on the Membership Details link (found within BlueSteps' FAQs section).
Once you read the answer to the "Why Join BlueSteps" question, you learn that the premium services include access to the executive search firm directory, ability to search current job opportunities, access to their newly released publications/white papers and archive of webinars. Simply put, you lose access to these features after 6 months unless you continue paying the premium fee.
Certainly, charging a yearly fee makes sense because every business has continued monthly overhead — and a one-time fee from members will never cover that.
However, their site should be more forthcoming on the exact fee to keep access to premium services. In case you're wondering, the yearly renewal fee is $89, which you learn once you join and receive your first Order Receipt. You begin paying this yearly renewal fee after 6 months of membership — not within 12 months, as you would expect.
You Might Be Wondering, Does BlueSteps Work? 
Is BlueSteps legit? There are those who DO NOT believe in sites like BlueSteps, including AskTheHeadhunter.
Ask 30 executives, you will likely get 1-2 dozen different answers — everything from yes, no, maybe, I'm not sure, and everything in between.
The challenge with online career services like these is that executives can't "set it and forget it" and then complain about their lack of results. There will need to be some effort on your part.
As professionals, every online network you join needs your attention in order to compete and outperform other executives. So, if you join, plan on updating your profile, attending the monthly webinars, using the executive search feature, and working with one of BlueSteps' career consultants.
To test the waters to find out whether BlueSteps will work for you, the investment to join BlueSteps is acceptable for the core member benefits offered:
Access to 9,000+ Executive Search Recruiters/Consultants
Notification of Senior Management & Executive Board Roles
Monthly Live Career Management Webinars
Bi-Monthly Tweet Chats on Twitter
Search Job Openings Posted By Search Firm Members*
*This is the ONE big difference between BlueSteps and your average, run-of-the-mill job board. When viewing search results, you won't see the hiring company — instead of the executive search firm that's seeking candidates on behalf of their client, the hiring company.
You can always cancel your membership anytime. Though don't go looking for cancellation instructions once you join — you will need to check out the "How can I delete my account?" under the FAQ section for members.
Canceling your account requires you to place a call to the company's 800 number or send an email with your request. BlueSteps really should offer its members an easier way to cancel their accounts, unless they are purposely making the process difficult.
How Can BlueSteps Help You/Your Job Search?
In addition to the monthly career-focused webinars, BlueSteps gives you access to executive consultants through a live BlueSteps Twitter Chat conducted EVERY OTHER Tuesday and starts at 12:00EST. The live chat is moderated and seems to consistently be handled by 3 panelists who are currently Antonio Cassano (Cornerstone), Daniel Rezende (Dasein Executive Search), and Lisa Thompson (Pearson Partners Intl).
These Tuesday live Tweet chats can certainly provide you with some guidance on your executive search, depending on your particular situation. Though be careful. These chats may also be a way for those in business to solicit new clientele as well — unless that's something you want.
BlueSteps offers a few tips to help you keep your profile optimized:
Be sure to select your ideal country demographic
Update your profile minimally once per year
Connect your LinkedIn URL to your BlueSteps profile
Complete all sections of your career profile
Should You Join BlueSteps.com?
The above reviews BlueSteps services to help you make a more informed decision on joining BlueSteps (BlueSteps vs. ExecuNet for example). Here's a review of ExecuNet as well, if you'll like to compare services. EDITORIAL NOTE: We were unable to find any Yelp.com reviews for BlueSteps as of the writing of this article. 
Here are few final last words to help with your decision…
Investment — The investment to join BlueSteps is affordable, yet potentially expect a pain-in-the-crackers process should you decide to cancel your account.
Commit Yourself — The site offers a wealth of executive career services, but like any other site, the ROI you receive will ultimately come down to "what you put into it."
Raising Your Hand — Joining BlueSteps and fleshing out your profile is a good way of signaling to executive recruiters that you are participating in an active search, which may be more difficult with other online sites; e.g. LinkedIn.
There are alternatives to BlueSteps. In fact, here are 8+ headhunting resources to help you track down a headhunter/recruiter who places someone in your career field and industry.
HOW TO IMPROVE YOUR RESUME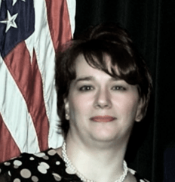 Hi, my name is Teena Rose. I've been working with top-tier professionals since 1999.
Is your resume COSTING YOU valuable interviews and subsequent job offers?
Are you a manager, executive, or established professional who could benefit from a seasoned executive resume writer and/or career coach?
» A great next step...
Be sure to reach out to me and
request an initial consultation to discuss your resume project and get a quote.