"Hey Teena. I received an unsolicited resume review from Beyond.com. They have provided a seemingly detailed review of my resume. Is this legitimate/for real?"
**Disclosure: Beyond.com no longer exists and now operates as Nexxt.com. 
Unfortunately, the review you received from Beyond.com (now known as Nexxt) is most likely a CANNED resume critique.
What is Beyond/Nexxt?
Beyond/Nexxt is best known for being a job site and job search portal - simply put, a site where you can post your resume and search for jobs. There is also a Beyond/Nexxt resume search feature for employers as well.
Adding to their job search services, resume reviews became part of their service offerings, seemingly as a way to fill the demand from their site's audience and generate revenue for the site as well.
For job sites like Beyond/Nexxt, revenue was originally generated from employers and advertisers. Only until recently, Beyond/Nexxt has shifted revenue focus and is now "dipping their toes" into the resume writing industry.
Consumer reviews of the resume writing services by big job boards like Beyond/Nexxt have been mixed. 
Is Beyond/Nexxt Legit?
You will realize this after reading the extensive length of the email, making it very UNLIKELY that a real person actually read your resume and provided specific, valuable feedback, which calls the legitimacy of these reviews into question. Some consider these reviews a scam/scare tactic for jobseekers.
THE RED FLAG
A red flag should go up when you receive a multi-page email from a stranger, telling you all about your resume, yet there is nothing specific in the resume review about you, your career, or your resume.
I'm guessing that all they've done is copied/pasted snippets of content from your resume and placed it amongst basic, could-apply-to-anyone resume advice, which makes up too much of the content of your "free resume review."
Certainly, a few words are tweaked here and there, but overall, most of the resume critique appears vague to you.
What you received probably equates to spam — possibly casting a wide net in hopes of securing clients?
You decide.
HOW MUCH RESUME REVIEW FICTION IS THERE?
What might surprise you is that the content of your Beyond/Nexxt resume review could be the exact same content and advice being sent to thousands of other job seekers just like you.
If you remember, ► TheLadders received backlash and found themselves in hot water after completing what many believed were shady resume critiques/reviews.
Are you curious on how unique your free resume critique is from Beyond/Nexxt, and how it holds up against another from the same company?
Here's the form resume critique we received:
Resume Critique | Busi nessWorkforce.com
http://www.busi nessworkforce.com/my/resumecritique 1/4
Dear X, 
Thank you for choosing Beyond.com for your resume critique. In our years of operation, we've learned what employers are looking for in job-seeker resumes. We've also learned how job seekers can showcase their skills and qualifications while avoiding mistakes that could hurt their chances for employment.
Our goal for this critique was to provide you an honest, direct assessment of your current resume. By using our proprietary software, one of our resume consultants has scored your resume based on qualitative evaluations of content, structure and other key factors. Your resulting score is located in the upper-right corner of this page.
After evaluating your resume, we believe it needs some improvement to pass the 30-second test. Your resume should make hiring managers want to read more about you. It should show why you would be a great employee and create excitement about your skills and qualifications.
Your resume doesn't miss the target by much, but we suggest seeking professional assistance to improve your aim. A professional resume writer can showcase you as a prime candidate and help you stand apart from the hundreds and help you land your next interview. At the bottom of this 2-page critique, you will find detailed information on our resume writing service. We encourage you to call and speak with one of our Career Advocates at (xxx) xxx-xxxx or email (removed) to discuss your critique or any of our premium services. If you call within the next 48 hours, you will receive a 15% discount off of the regular price.
Ready to move forward now? Click here to order professional resume writing with your limited-time offer. Here is some specific feedback regarding your resume:
As an experienced professional in the world of business, it is imperative to demonstrate that you can make an impact in any organization. By writing a resume that effectively depicts your skills and experiences, you can quickly get the attention of hiring managers. Your years of experience can help you land your next job, but first, you need to land the interview. Writing a resume that gets you noticed takes skill and experience. Your resume needs to demonstrate that you can be a major contributor and add to the bottom line and it needs to compel them to continue reading.
YOUR ROLE AND HOW IT RELATES TO YOUR RESUME
As a C-LEVEL EXECUTIVE, it is important that your ability to manage people and day-to-day business shows effectively on your resume. While your resume cannot completely articulate your personality and management style, from what we can see it appears that you have done an okay job in representing your management skills to the reader. This is a good first step.
Your role tends to carry with it an air of importance or significance in the workplace. This is simply a fact. Your resume needs to carry that same air about it (and about you).
Because you are a leader, hiring managers will want to understand if you have been put in challenging circumstances and how you've prevailed. Does your resume demonstrate a calm personality and/or show that you can be flexible and democratic? Does it portray you as someone that others can look to for direction? It is very difficult to be able to blend in all of your leadership qualities into a couple of pages, but it is important to look at your resume and assess it in this light. Subtle improvements can easily catch someone's eye.
THE CONTENT OF YOUR RESUME
Your resume effectively highlights your experience and accomplishments. This is good news. The majority of your content is written in an active, direct writing style, which will help keep recruiters engaged and interested in seeing what you have to offer. The more you can fill your resume with powerful words and statements that create excitement about your achievements, the more compelling and persuasive it will be.
The good news is you've included a career summary in your resume, which is the right choice for someone of your experience level. Here is the career summary that we evaluated:
(This section was deleted for privacy reasons)
The not-so-great news? Your career summary needs more work to be truly effective. A great career summary will give recruiters a powerful glimpse of you as a professional, from your skills and qualifications to the achievements and personal attributes that set you apart.
We would like to see an emphasis on how your strengths, experience, and personal attributes will make you a valuable asset to the company and contribute to the bottom line. Most people list their strengths, but it's important to tie your strengths to the success of the organization that decides to hire you.
We have noticed that some of your resume uses "achievement-oriented" language that emphasizes your accomplishments. It would be great to see more examples. Consider focusing less on what you have done and more on what you have accomplished. This will really help impress employers.
THE STRUCTURE OF YOUR RESUME
Your resume structure is clear and consistent, which means you're making it easy for recruiters and hiring managers to take in your key points within each section. Now that you have a solid foundation, see if there are any improvements that can make your resume structure even more fluid.
It looks like your resume could use more bullets in certain sections. Three to six bullets is the ideal number for your most recent jobs, while one to three will suffice to summarize earlier positions. Each one should be brief and descriptive, to convey information quickly and effectively. To help you focus on the most important information, make sure your bullets are results-based, highlighting what you achieved as a result of what you did.
Every hiring manager or HR professional will take the time to inspect your education so it's very important that it is located where the reader expects and flows nicely. It appears that you have a good format and the right level of detail in your education section.
Sure, the main purpose of a resume is communicating your professional experience and qualifications, but it's often helpful to give employers a glimpse into your personal interests as well. Based on how your resume reads today, we would like you to consider adding a section toward the end of your resume to provide some insight into your personal interests. Try to think about hobbies or activities that show you have transferable skills, relevant experience and dedication to be a part of organizations or communities. Be careful of listing something too revealing or even unprofessional. Done right, listing out your interests and activities is a great way for hiring managers to differentiate you from other candidates. This can be an advantage over applicants who may have similar professional experience.
ADDITIONAL POINTERS ABOUT YOUR RESUME
Right now your resume is just too long to be effective (about 1426 words). Even experienced professionals like you should keep their resume length to a maximum of two pages, so employers and recruiters have an easier time digesting it quickly. Even if you can fit your resume on two pages, it doesn't necessarily mean that the size is right for the reader. Long paragraphs, small fonts or narrow margins make it very challenging for the reader. This is why we evaluate a resume not only on its content, but also on structure, flow, and even word count. Choose your words and your content carefully, to make sure every line of your resume has power and a purpose. If your resume does require two pages, make sure all of your key selling points appear on the first page so they won't get overlooked.
Think of your resume as your career marketing tool - in addition to communicating details about your qualifications and experience, it should provide a really strong impression of your overall achievements. Using your resume like a professional marketing tool is something that many people overlook and as we read your resume we feel it needs more marketing expertise. We need to look for opportunities to provide a more comprehensive view of your value to prospective employers. It's absolutely necessary to help you stand out from the crowd.
Keywords are a critical element of your resume. You have some highlighted, but we would like to see a bit more usage of relevant industry-specific and job-focused keywords and phrases in your resume. Make sure you use words that are extremely relevant but also flow within the content of your resume. Hiring managers and recruiters will review, and often screen resumes looking for specific keywords that match the qualifications and background required for the position. In addition, the right keywords are essential to having your resume show up in search results online.
Consistent punctuation is extremely important to presenting a professional-looking resume and we noticed some inconsistencies. If you decide to end all sentences and phrases with a period, make sure that decision is reflected throughout the entire document.
OUR RECOMMENDATION
To reiterate, we believe that your resume could do a much better job of selling hiring managers on your value as a potential employee. We are concerned that your skills may be overlooked. In today's extremely competitive job market, you need to win over hiring managers quickly and convincingly. Without some overall improvements, your resume probably won't generate the attention it deserves.
We'd be happy to help you create a better resume. Through our professional Resume Writing Service, you will work with a professional resume writer, who can help you perfect your resume and showcase your distinctive skills and qualifications. Your writer will be chosen based upon your industry and experience. They will provide expert help in choosing keywords for your resume so it will resonate with hiring managers instead of falling victim to some of the latest screening techniques. All in all, we feel we can help you get through the gatekeeper and be called for more interviews.
The cost of having your resume written by a professional is normally $359. However, for the next 48 hours, you can receive a 15% discount. That's only $299 (a $60 savings). This offer expires on 02/08/2014.
Click here to take advantage of this special offer or call xxx-xxx-xxxx to speak with a Career Advocate.
Here is some additional information on our Resume Writing Service:
Here's what you can expect when you call:
1. One of our Career Advocates will walk through your Resume Critique with you on the phone.
2. They will then discuss with you all of your needs to make sure that you get the best results.
3. The Career Advocate will be able to give you a customized price based on your industry, experience and
needs.
Remember, your resume is a valuable tool that should make a strong first impression with potential employers. If
you'd like to discuss your critique, or learn more about our writing service, please don't hesitate to call us at xxx-xxx-xxxx.
Here's what you can expect after you place your order:
1. We'll start with a few questions. Your resume writer will use your answers to create a powerful resume to
showcase you, your qualifications, and your key attributes.
2. We'll send you the first draft. You can expect the draft to arrive via email within 72-business hours.
3. Once you are completely happy with your new resume, we will send you the final version in the format that
you desire.
(Note: Signature line was purposely deleted)
A few final words...
How did your resume critique hold up? 
Is it very similar or very different? 
Let us know.
Beyond/Nexxt Reviews
Want to Learn More About The Site & Read a Few Beyond/Nexxt Reviews Behind Their Resume & Job Search Services? Click here to check out current and former employee reviews @ Glassdoor.com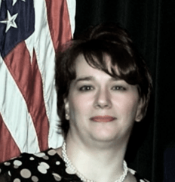 Hi, my name is Teena Rose. I've been working with top-tier professionals since 1999.
Is your resume COSTING YOU valuable interviews and subsequent job offers?
Are you a manager, executive, or established professional who could benefit from a seasoned executive resume writer and/or career coach?
» A great next step...
Be sure to reach out to me and
request an initial consultation to discuss your resume project and get a quote.