When it comes to action verbs for teachers, there are great options to choose from.
For example, teach and instruct are verbs that are ideal for those who teach students and employees.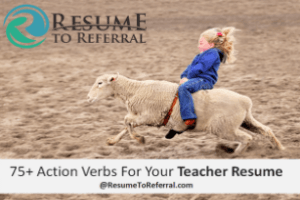 They guide, coach, counsel, motivate and drive students to academic success.
Like many, there are some that are universal across different teaching/academic roles:
School Teachers
Staff Trainers
School Counselors
Instruction Specialists
School Administrators
Turn These Verbs Into Questions
These verbs are great for identifying tasks to include in your teacher resume as well.
For example, go down the list and associate a question with each action verb.
So, for the first in the list, ask yourself, who do I advise?
Students only?
Members of the PTA?
Then, proceed down the list.
Who do I aid?
Students and staff?
What about outside agencies?
Social Workers?
Speech Therapists?
I recommend that you proceed and go down the list …
List of 75+ Action Verbs For Teacher Resumes
Advised
Aided
Appointed
Arranged
Authored
Authorized
Certified
Chaired
Circulated
Coached
Communicated
Conferred
Consulted
Counseled
Discussed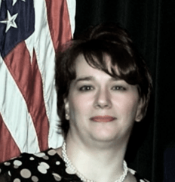 ---
Hey there! My name is Teena Rose. I'm the Lead Resume Writer & Career Coach here @ Resume to Referral.
Need a professional resume writer to write the best resume possible for you? If yes, I may be able to help. Click here to schedule a free initial project consult and send me your resume.
Regards,
Teena
---
Edited
Educated
Encouraged
Evaluated
Explained
Facilitated
Fostered
Gathered
Granted
Guided
Helped
Illustrated
Influenced
Informed
Instilled
Instructed
Interpreted
Interviewed
Introduced
Lectured
Led
Mediated
Mentored
Moderated
Motivated
Organized
Oriented
Participated
Performed
Personalized
Persuaded
Planned
Prepared
Presented
Prioritized
Produced
Programmed
Read
Recorded
Referred
Represented
Researched
Reviewed
Scheduled
Set up
Shaped
Spoke
Stimulated
Studied
Summarized
Supervised
Supported
Taught
Tested
Trained
Translated
Tutored
Volunteered
Wrote
RELATED