So, you're on the hunt for the perfect career coach.
There are a few important components to consider BEFORE making your selection.
For example, how qualified is the person you're considering?
I know that seems like such a basic question, but when your ultimate goal is to ...
Save time
Make the best career moves (for you, not someone else)
Spend your energy on the right steps
... you'll need to steer clear of coaching firms that leverage entry-level staff with limited to no career coaching experience whatsoever.
Here's something else ...
It's best that you don't hire a career coach that pushes personality tests and massive questionnaires to ALL their clients ... unless you're into that sort of pain and suffering.
I'm not here to judge. 🙂
To be honest, too many career coaches keep their clients busy with unnecessary tests and questionnaires.
Sure, these tools have their place, for some, though much of what those tools reveal isn't actionable.
I'm a firm believer in helping my clients get from being stuck to career success ... asap.
Therefore, I use practical, effective career coaching techniques with my clients.
Beyond the skills and qualifications, however, I believe in something just as important: human connection.
My favorite clients are those I feel comfortable with — and those who are just as comfortable with me.
I have long-standing relationships with those who are open to my career advice and have a burning desire for being happier and wanting more.
Does any of this resonate with you?
Hey there! My name is Teena Rose.
I'm the Lead Career Coach & Resume Writer here @ Resume to Referral, LLC.
Career coaching can do wonders by giving you a ...
Strategy Partner
Career Ally
Unbiased Coach
Support System
Success Collaborator
My goal is to "shortcut" your job search and build your confidence, so you reach your specific career goals to include:
Shorter Job Search
Boost of Confidence
Overall Career Success
Doubling Your Salary
Are you ready to schedule a brief consultation? 
A brief call enables us to get acquainted and make sure we're a good fit to work together.
To proceed, you can click here to [REQUEST CONSULTATION].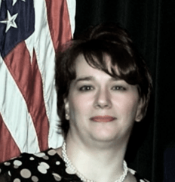 Regards,
Teena Rose, Career Coach & Job-Search Strategist
Resume to Referral, LLC – In Business Since 1999
(937) 325-2149 | https://www.resumetoreferral.com